Fever-Tree Fit-out
Queens Club
Working with our client, leading sports hospitality provider, Keith Prowse, we designed and built three exciting hospitality areas for this iconic tournament. Our talented designers responded to the brief with truly inspiring visuals that helped us to win this fantastic 6-year contract.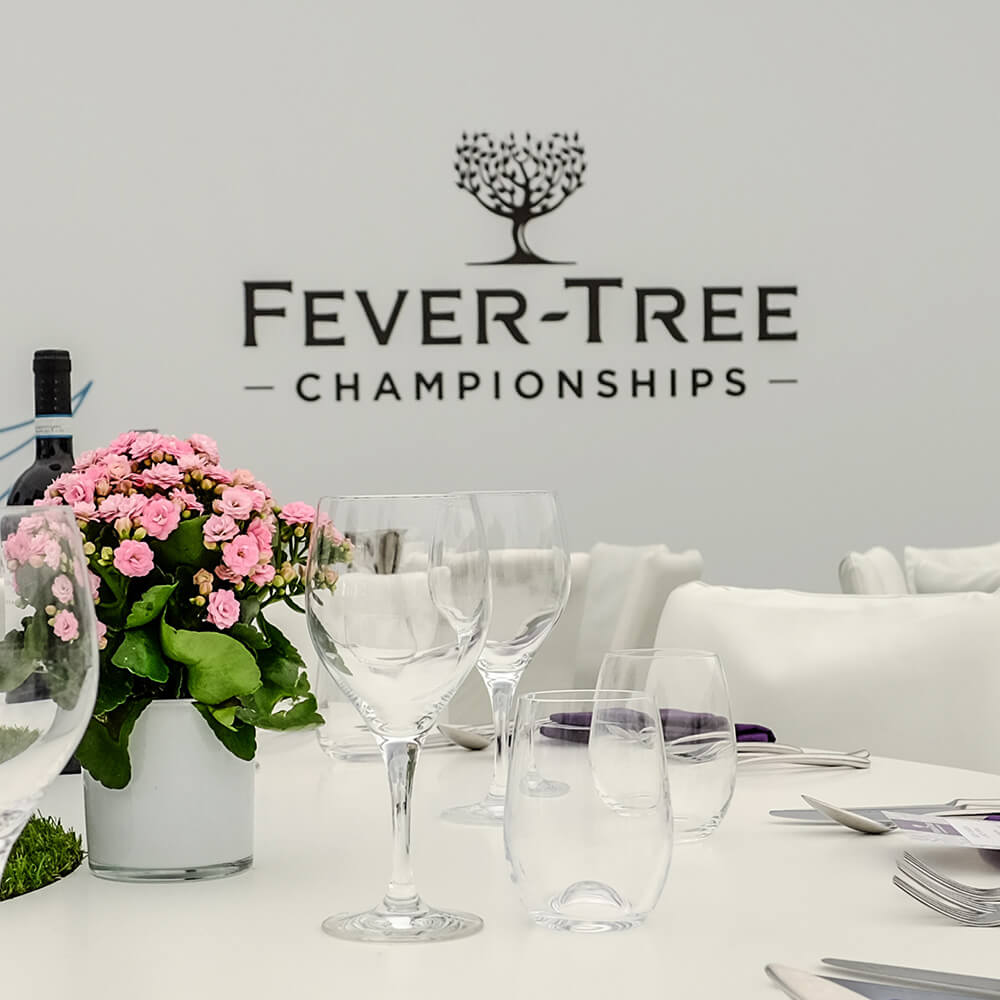 Graphic & Spatial design
Three uniquely different areas
Ultra-wide graphic wall canvas
Individual feature areas
Bars, servery, reception design/build
Trophy display cases
AV & Lighting
Circular floral rigging displays
Floorplan detailing
The three distinct hospitality areas we created were: Love Fifteen, Roof Garden, and Club Lounge.
For Love Fifteen we created a vibrant restaurant style setting, using rustic furniture, flooring and vintage tennis graphics, while textured wallpapers, and photographic light boxes gave a modern twist.
For the Roof Garden we created a beautiful, light open dining space designed to bring the outside in. Stunning floral hanging displays provided a memorable first impression. A stylish outdoor roof terrace was built for guests to enjoy cocktails in the sun. The Club Lounge offered a premium and elegant dining experience.
We're three years into our six year contract with Henson Franklyn and our relationship has really grown. The team listen to our brief and help us to deliver a brilliant experience every year.
Aaron Mozley, Senior Event Manager, Keith Prowse
Services
• Creative Concept
• 3D Visualisation
• Animation
• Technical/Architectural Drawings
• Environmental Modelling
• Spatial Planning & Ergonomics
• Graphic Design
• Temporary Structure Understanding
• Professional Qualification
• Bespoke Manufacture
• CNC Machining
• Suspended Rigging
• Lighting Truss
• AV Production
• Large Format Printing
• Ultra-wide Printing
• Stock Wall System
• Sustainable Wall Covering
• Graphic Production
• Installation/Dismantle
• Hospitality Fit-out
• Custom Project Management
• Transport & Haulage
• Storage & Warehousing